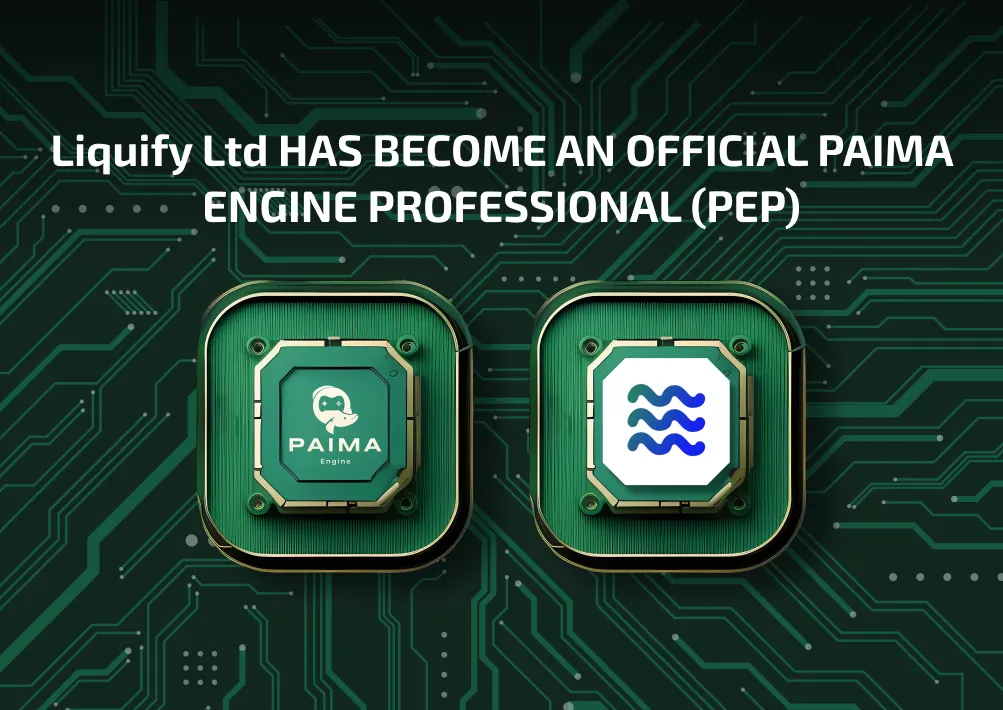 On 16.06.2023, Liquify Ltd joined the Paima Ecosystem as a Paima Engine Professional — a group of entities dedicated to the growth and adoption of Web3 through usage of the Paima Engine. Having shown a deep understanding of the Paima ecosystem Liquify Ltd has become one of Paima Studio's recommended partners for any new individual or company looking to join and build in the Paima ecosystem.
What are Paima Engine Professionals​
Paima Engine Professionals is a group created to recognize entities in the Paima ecosystem who leverage their deep understanding of the Paima Engine to power growth and adoption of Web3. Paima Engine Professionals receive direct support from the Paima Studios team in the form of educational material, technical support and lead generation
To learn more about Paima Engine Professionals, please visit our homepage below
Paima Studios homepage: https://paimastudios.com
Become a Paima Engine Professional: https://paimastudios.com/pro
Stay up-to-date on the Paima ecosystem: https://paimastudios.com/newsletter
Paima Studios​
Paima Studios, founded in April 2022, are the core developers of the Paima Engine: a Web3 engine built using novel layer 2 technology that allows building onchain games, gamification and autonomous worlds. Paima Engine is a safe and easy way to enter Web3 as it can be used with Web2 skills and doesn't expose users or developers to common Web3 risks and hacks.
Liquify Ltd​
Liquify Ltd is a certified UK based Infrastructure as a Service (IaaS) company servicing institutions and foundations with servers across the globe focused on highly secure, customized, and easily scalable networks.
Company owns and manages bare metal servers across the globe (US, EU, Asia) co-located only with tier-3/4 data centers with guaranteed uptime of 99.95%, redundancy and DDos protection.
In the spirit of decentralized Liquify focuses on tiered data centers outside of typical AWS/Google Cloud services. Our team of infrastructure and cybersecurity experts work around the clock to continue to upgrade and grow our servers as we expand to new networks and data centers.
Team is proud and active participants in Fuse, Pokt, NEAR, Avalanche, Aleph Zero as well as 40+ other blockchains. Liquify Ltd has a close development relationship with these foundations and continues to contribute and help build and grow the tools needed for a successful blockchain.
Media contact​
Lightning Communications
Fred Tanaka